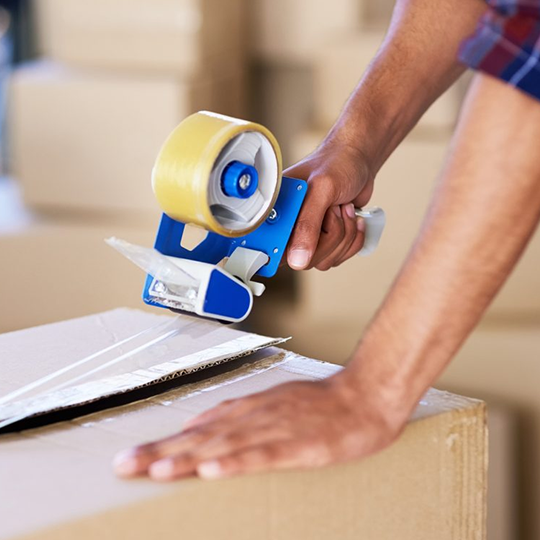 We have what you are looking for
Seal your parcels, close your crates, keep your products safe from water, dust and shocks, protect your most precious shipments, brave distances and the elements with our wide range of versatile adhesives, heavy-duty protective tapes or packaging and shipping products. Stick. Tidy. Seal. Ship.
Etilux currently exports its products to more than 40 countries and works in 7 languages. At the disposal of our customers 24/7 via our e-commerce site, we offer a catalog of 10,000 references.
Our Etilux experts
help you to succeed
Privileged partners of the major players in the adhesive, packaging and assembly sector, we help professionals and individuals to carry out their projects successfully.
We understand your constraints of time, standards, space and budget. We know that perfection sometimes depends on the accuracy of a layout, and that the performance of your products also depends on the quality of ours. That's why you will always benefit from the advice, assistance and training provided by our teams of specialists.
A large choice of products  
Our catalog counts 10.000 references, 5.000 of which are custom-made. Ask: your requirements inspire us every day.  
Experts at your service
If the product of your dreams is not in stock, we will find it. If we can't find it, it doesn't exist: we will invent it, or help you select the best alternative.
International logistics
Between Belgium and the rest of the world, it's only one step for our export department. We stop at nothing to get what you need, wherever you are.
An environmental logic
Meeting your needs by making the world a little greener: an ambition we work towards every day, by seeking out the most sustainable products and streamlining the operation of our buildings, vehicles and equipment.
Discover our e-shop
A large catalog of products and services available 24/7