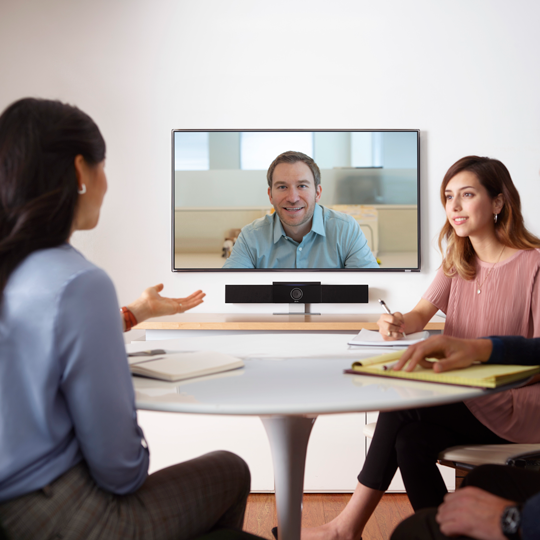 Etilux: image and sound at the heart of your space
Manage your image, improve your communications, improve your shop window, etc. At the intersection of image, sound and network technologies, Etilux designs, produces and maintains your audiovisual solutions. Project. Share. Communicate.  
Whether it is the development of a showroom, the installation of a video-conferencing solution in a meeting room, the placement of a dynamic display in a shop or company, the organisation of a reception area in a hotel or public service, or the installation of an auditorium in a university, we let you benefit from our experience with audiovisual products.
Your bespoke solution
Our technical team will accompany you from the study of your project to its completion. We will find the most suitable solution for your needs and we will also take care of the installation with a very reactive after-sales serviceOur team manages the design and implementation of a comprehensive audiovisual solution, according to your needs, after analysing your specific expectations with your architect and your project managers. 
We advise you on the choice of material. You can benefit from our privileged contacts with top-end material suppliers, so that your installation boasts cutting-edge technology.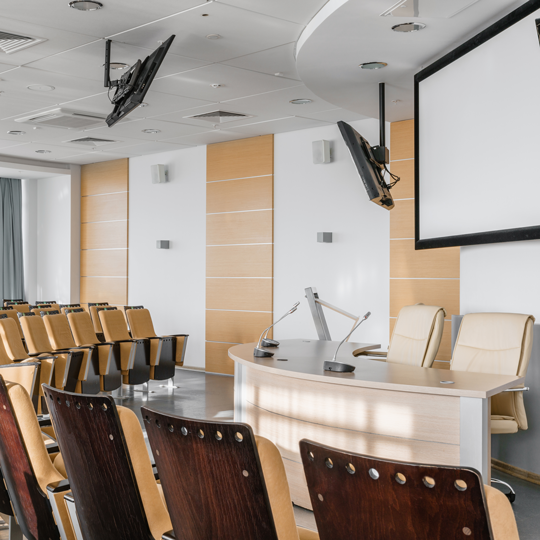 A wide range of products
Our catalogue includes 10,000 references, 5,000 of which are bespoke. Ask: your requirements inspire us every day. 

Experts at your service
If the product of your dreams is not in stock, we will find it. If we cannot find it, it does not exist; we will invent it or help you to select the best alternative. 

International logistics
There is just one step between Belgium and the rest of the world for our export department. We stop at nothing to get you what you need, wherever you are. 
An environmental approach
Satisfy your needs while making the world a little greener: an ambition we work on every day, by looking for the most sustainable products and streamlining the use of our buildings, vehicles and equipment. 
Discover our e-shop
A large catalog of products and services available 24/7