Traceability Solutions
Printers
Back to news
What is the difference between flat-head and near-edge?
20 April 2021
In simple terms, the main difference between flat-head and near-edge lies in the way in which the print-head comes into contact with the ribbon and the surface being printed. With a flat-head printer, the print-head is flat against the ribbon and the material. Using this technology, the ribbon and the printing surface remain in contact over a short distance once they have crossed the print-head's heating zone, before they are separated.    
However, with near-edge technology, the print-head is tilted at a 45-degree angle, with the heating elements being located on the edge of the print-head. This angular approach means that the ribbon and the support only remain together for a very brief period before they are separated, which makes the printing process a lot faster.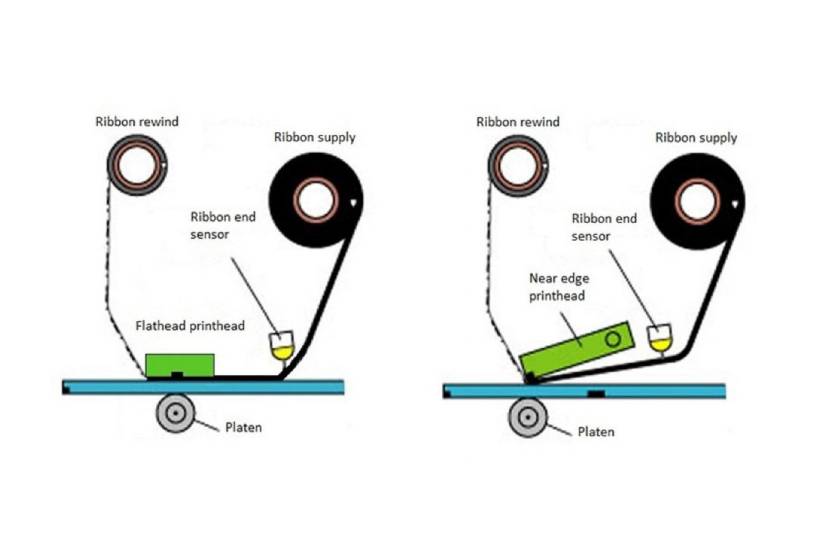 Why choose one over the other?  
In other words, why choose to buy a near-edge printer? The answer is simple: near-edge printing makes it possible to print on a wide range of label materials. This allows for better-quality printing with smaller fonts and greater speed.   
If you need to print on different and unusual materials, such as plastic labels, near-edge printers work a lot better thanks to the floating print-head, which automatically adapts to the thickness of the materials being printed. This means that the technology tends to make the print-head more tolerant to changes in thickness in the label material. 
Back to news
All the news
Discover our e-shop
A large catalog of products and services available 24/7